Thank you for sharing your blessings!
Ways to give online:
Consider signing up for Vanco recurring e-giving by clicking here.
Give via Paypal Mobile by clicking here.
Pay for mass intentions online
Via Paypal:
Or via Vanco:
by clicking here and scrolling down to mass intentions.
Please call the church to give us additional information regarding your request at 804-693-5939 or to pay by check.
Buy printable gift cards with Scrip Click here to shop! Our Organization code is: CAFC7BA867165
Shop with us at Amazon using Amazon Smile.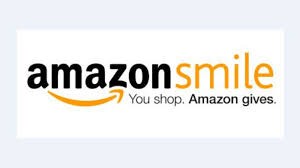 How does AmazonSmile work?
When first visiting AmazonSmile, customers are prompted to select a charitable organization from almost one million eligible organizations. In order to browse or shop at AmazonSmile, customers must first select a charitable organization. For eligible purchases at AmazonSmile, the AmazonSmile Foundation will donate 0.5% of the purchase price to the customer's selected charitable organization. To donate to St. Therese, choose organization 54-6050024 and thank you!
What is the AmazonSmile Foundation?
The AmazonSmile Foundation is a 501(c)3 private foundation created by Amazon to administer the AmazonSmile program. All donation amounts generated by the AmazonSmile program are remitted to the AmazonSmile Foundation. In turn, the AmazonSmile Foundation donates those amounts to the charitable organizations selected by our customers. Amazon pays all expenses of the AmazonSmile Foundation; they are not deducted from the donation amounts generated by purchases on AmazonSmile.
Purchase your 200th Diocese Anniversary Book now:

Click here to find out more: How It Works
TO JOIN:

To Join iGive.com to support Church of St. Therese.
Use this link:  www.iGive.com/ChurchofStTherese
Don't feel like registering?  Take iSearchiGive.com out for a spin and raise a penny (or more!) per search.
Just visit: www.iSearchiGive.com/ChurchofStTherese
Be a Christian Steward that will make this world and our Parish a little bit better. Prayerfully consider listing The Church of St Therese in your estate or trust when planning your final will and testament with your family. God is never outdone in generosity to each and every one of us.