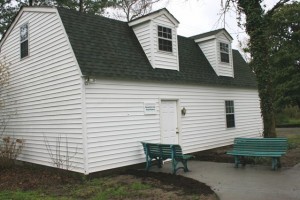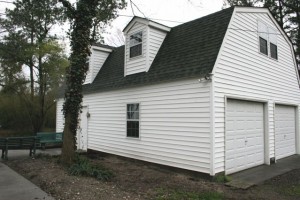 Bread For Life is a community food pantry serving our brothers and sisters in need of food. We serve with love and compassion to express the living Word of Christ in our world today.
On March 19, 2009, we opened and dedicated the new food pantry located on the property of St. Therese Catholic Church. Father James Cowles, Pastor and Founder of the Food Pantry, blessed the new pantry and led prayers of Thanksgiving to over 100 people from Gloucester and the surrounding area that came to share the event. The food pantry is dedicated to Michele Krohn; a St Therese parishioner with a passion for helping those in need who lost her battle for life in 2008. (January 2022 new location:  7840 John Clayton Memorial Highway)
Within a 7 day period, a garage used previously for storage, was completely remodeled by a few dedicated, skilled and hardworking individuals that transformed a vision into a reality. Many hours of foundational work occurred to gain awareness in the Gloucester community and join forces with other ministries in the area to provide food for all that are hungry.
An intense effort in soliciting donations for all construction and operational materials was ongoing and the success is evident, thanks to the outpouring of generosity from the Gloucester community.
A grand "thank you" luncheon to all involved was hosted by St Therese's Theresians on the day of the dedication in the parish Social Hall.
We continue to serve 100 or more families a month with over 7,000 pounds of food. Knowing that, our doors are always open for food and monetary donations; please accept this as an invitation to give whatever you can. Donations are accepted during the church office hours and on weekends at Mass times. Summer months are particularly difficult times as there are no school vouchers for children when school is not in session.
Please visit our website or call Bread For Life at 804-694-9366.
"For I was hungry, and you gave me to eat." Matt.25
Monique Raposa
Director, Bread For Life
Click here to see our food pantry article